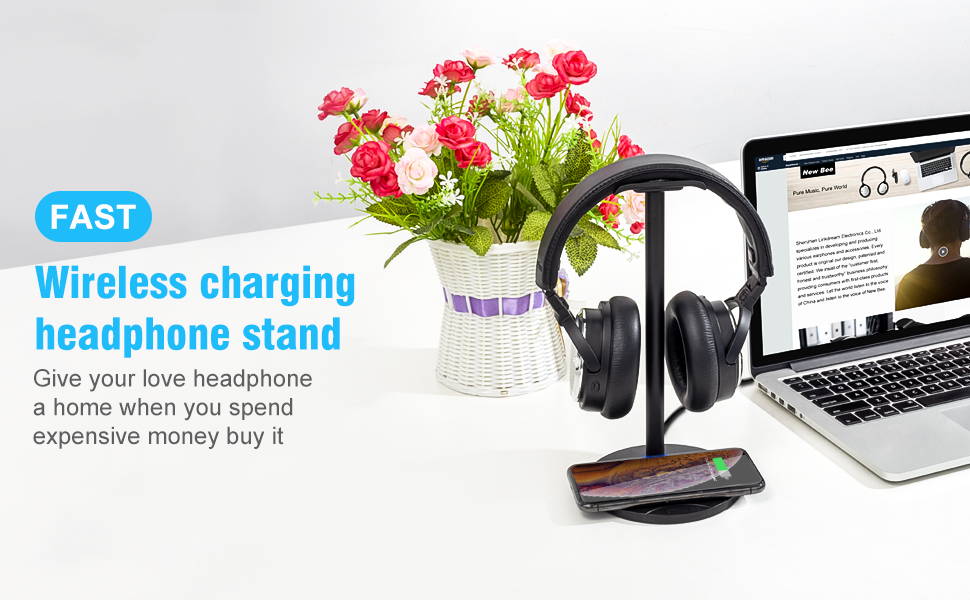 【Three Charging Modes】
Charging stand headphones, with 10w 7.5w and 5w charging modes;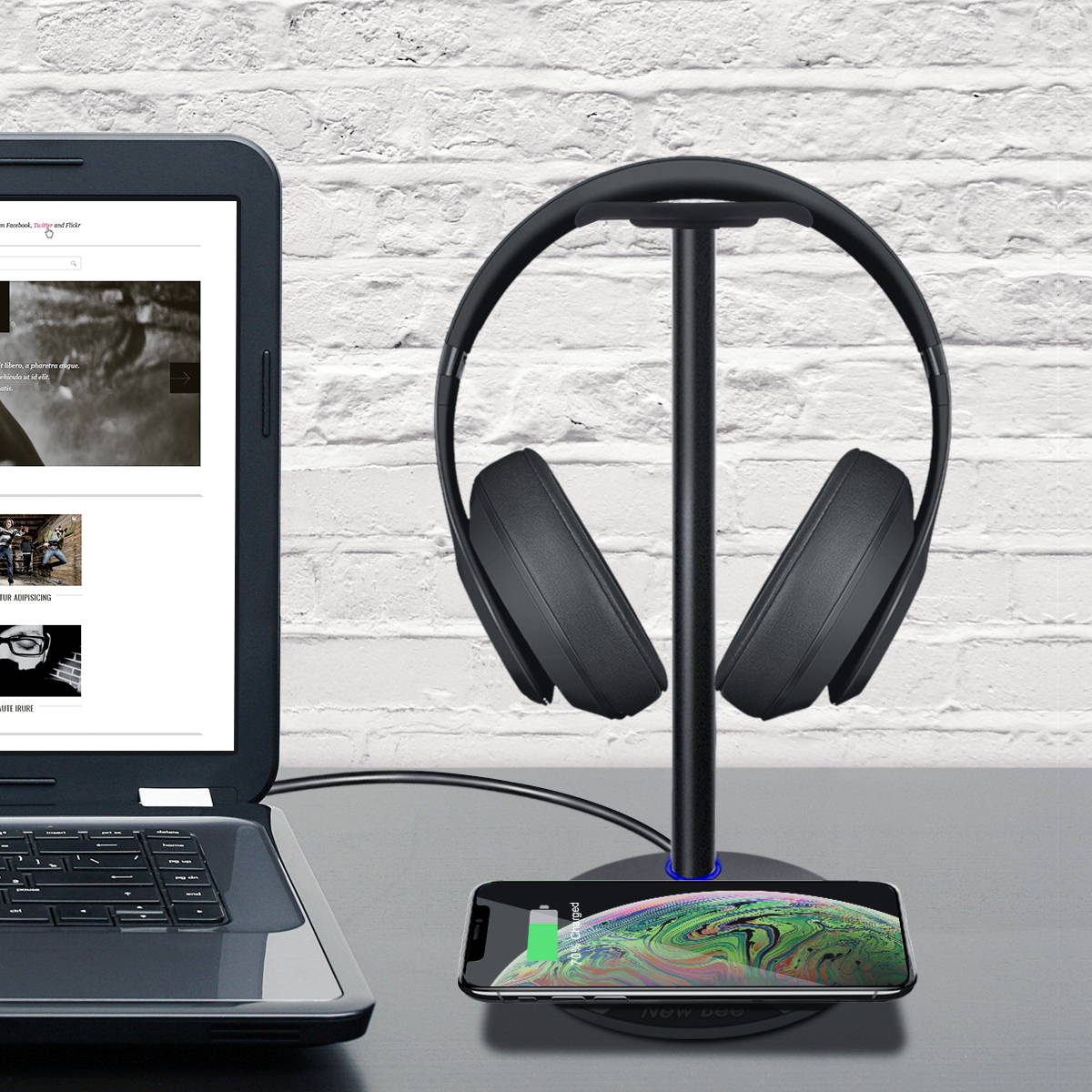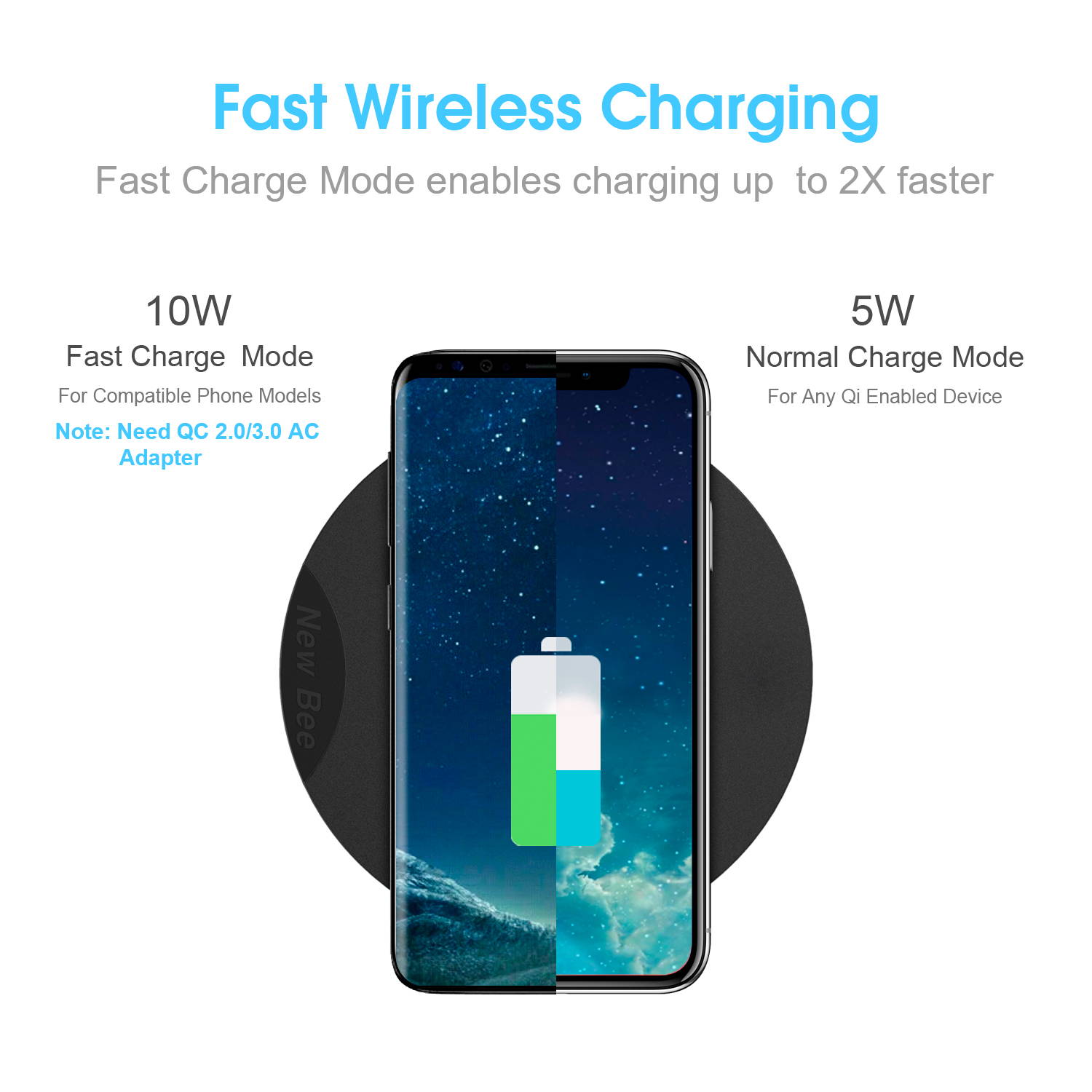 【2X Faster】New bee fast wireless charging up to 2X faster than standard wireless chargers! Faster and more secure. Non-slip rubberized base provides a stable surface for quickly placing and charging your device.

【Advanced Temperature Control Technology】New bee wireless charging pad built-in advanced temperature control technology and multiple safety protection such as over temperature protection over-voltage protection, over-current protection and foreign matter protection. New bee wireless charger works with Rubber / Plastic / TPU Cases etc ( MUST be within 3mm thin )
【Headphone stand】Made of aluminum headset stand and TPU rubber to provide a safe and stable foundation for your headphones. Supports all sizes headphone.










【LED Indicator Lights】
Red means it's ready to charge, blue is charging, after fully charged, the light goes out.
NOTE: can't charge for headphone, ONLY for mobile phones.