- Smart watch is rated IP67 waterproof standard.You can wear it when washing hands, running in the rain, or even go to swimming with it. 
-The magnetic charging cable ensures an easy charging method. It only takes 2 hours for this watch to be fully charged, and it can go for 5~7 days working time and 15~20 days standby time.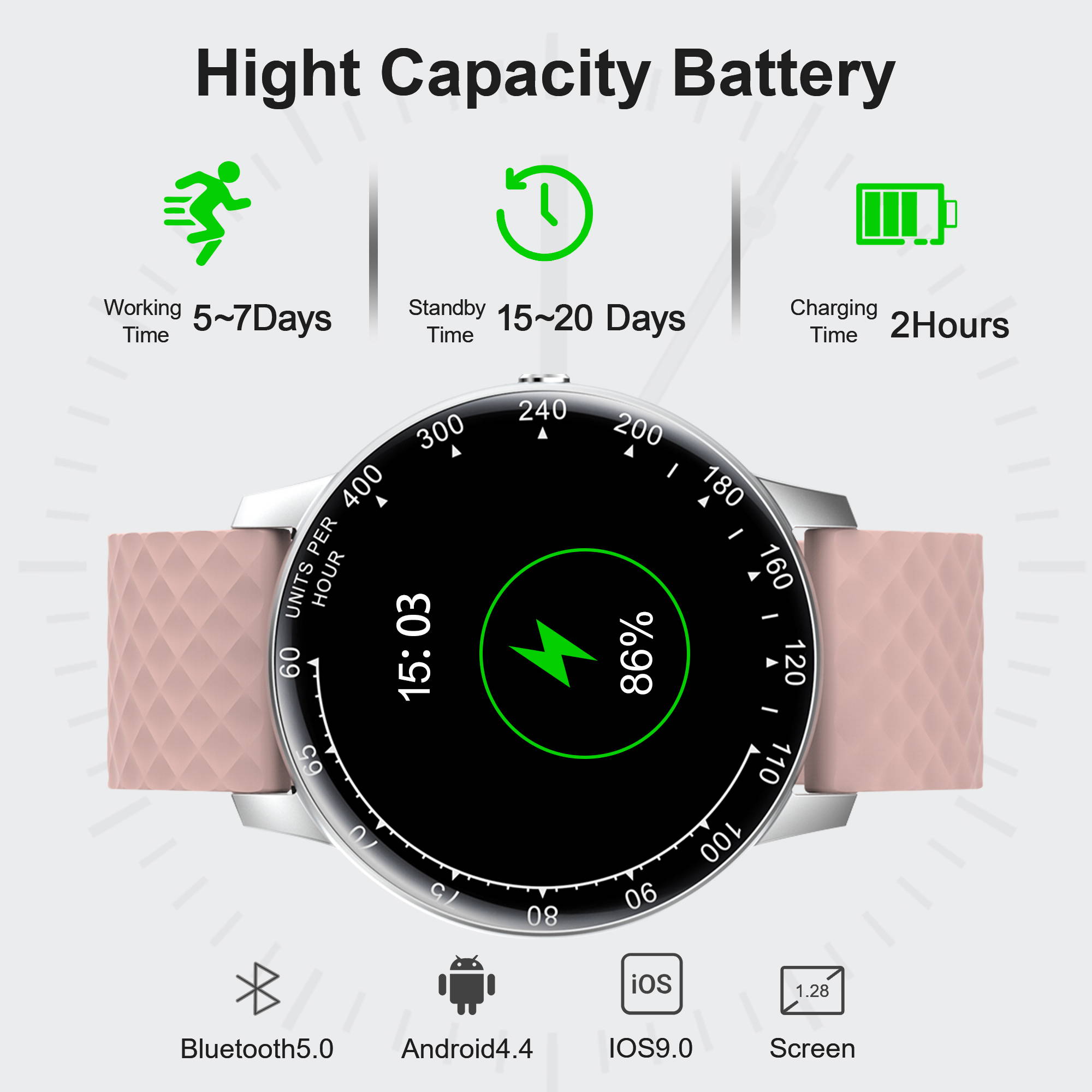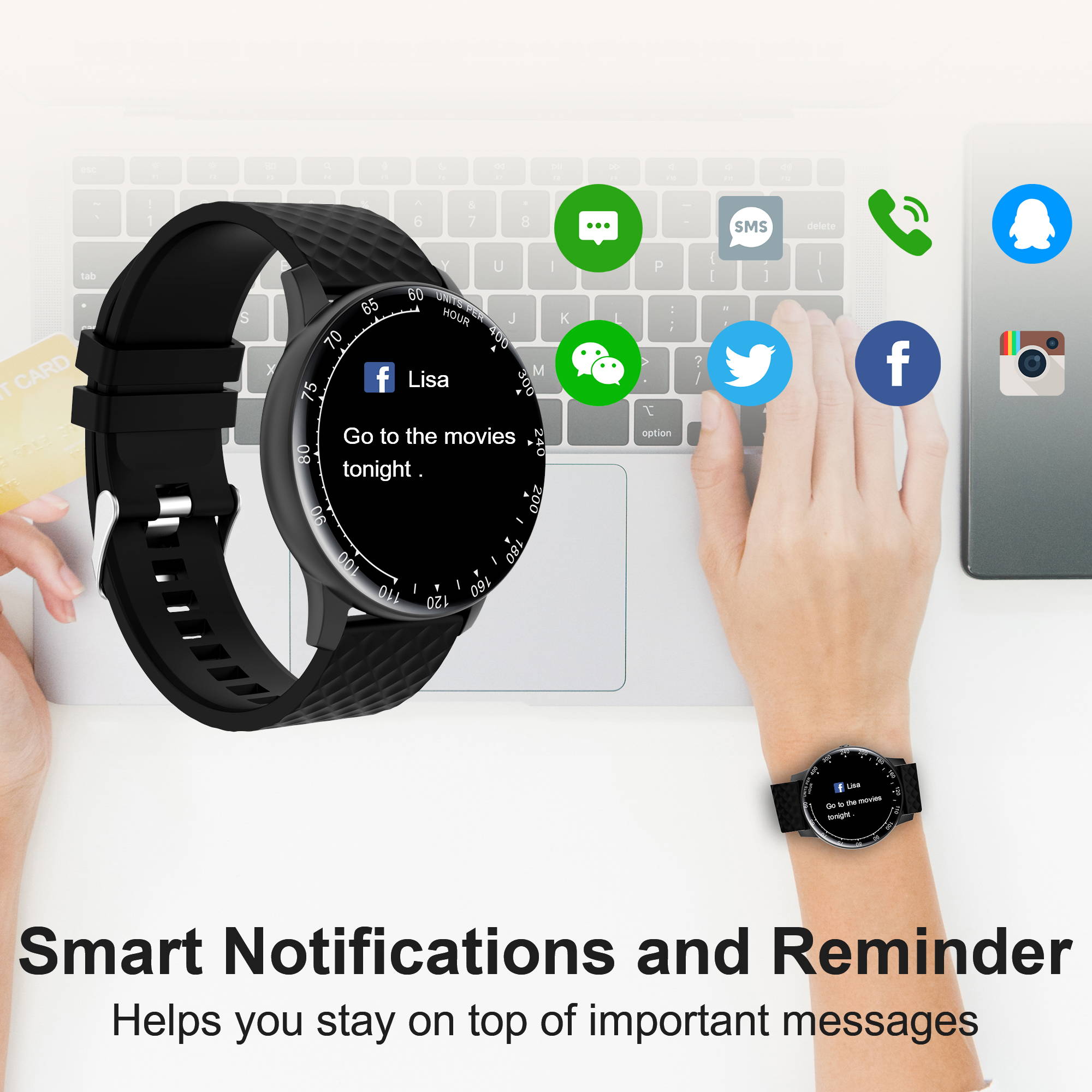 Never miss important messages :
- By connecting the watch with your device via the related app, you can get real-time notifications of your calls, texts, and SNS messages, including Facebook, Twitter, WhatsApp, Linkedin, Messenger, etc. 
- In our physical indicators, sleep is a better day begins. Getting the right amount of sleep is important for good health. The Sleep app helps you establish a regular bedtime routine and keep track of your sleep trends night after night. You can view your most recent sleep record and a display of your sleep quality in various sleep stages.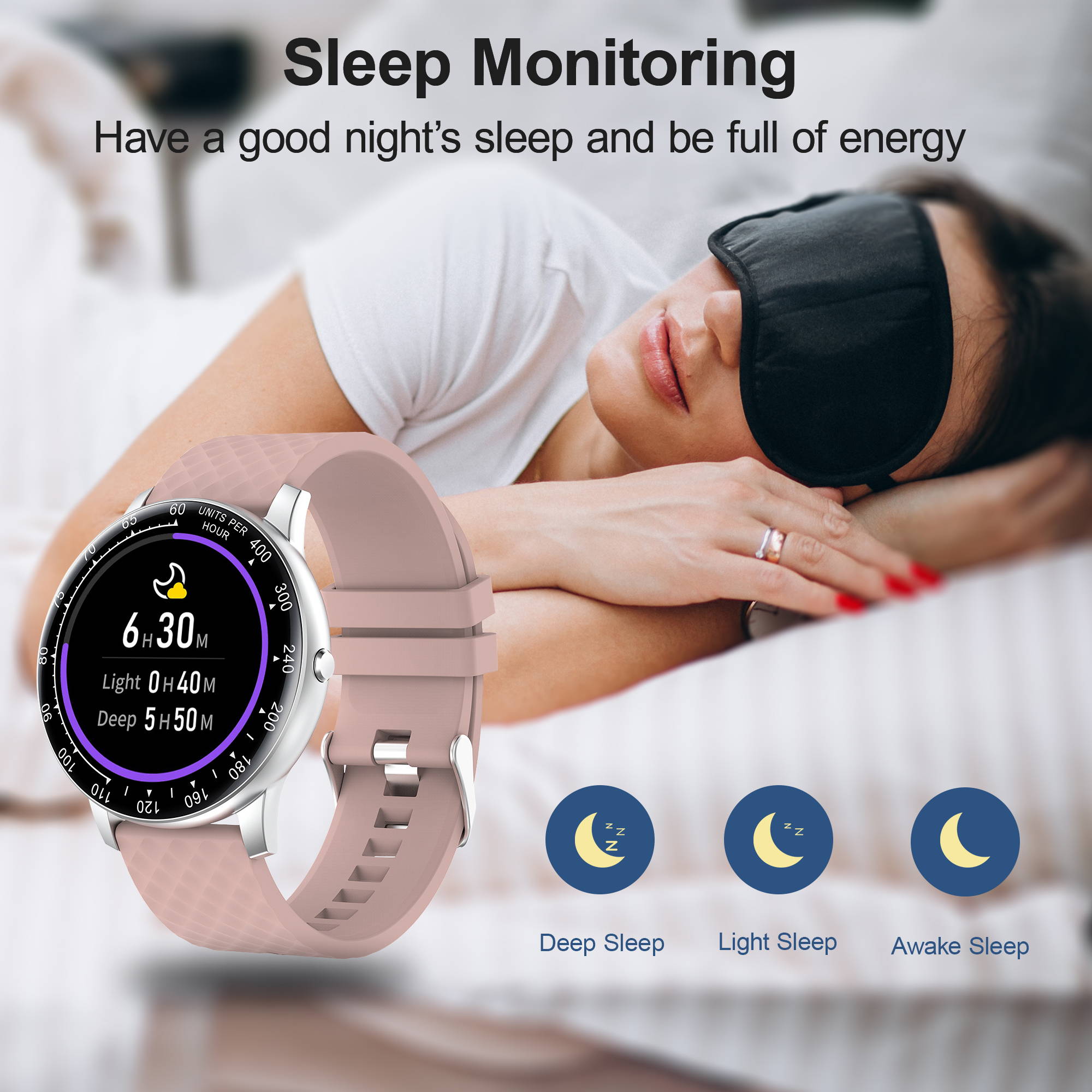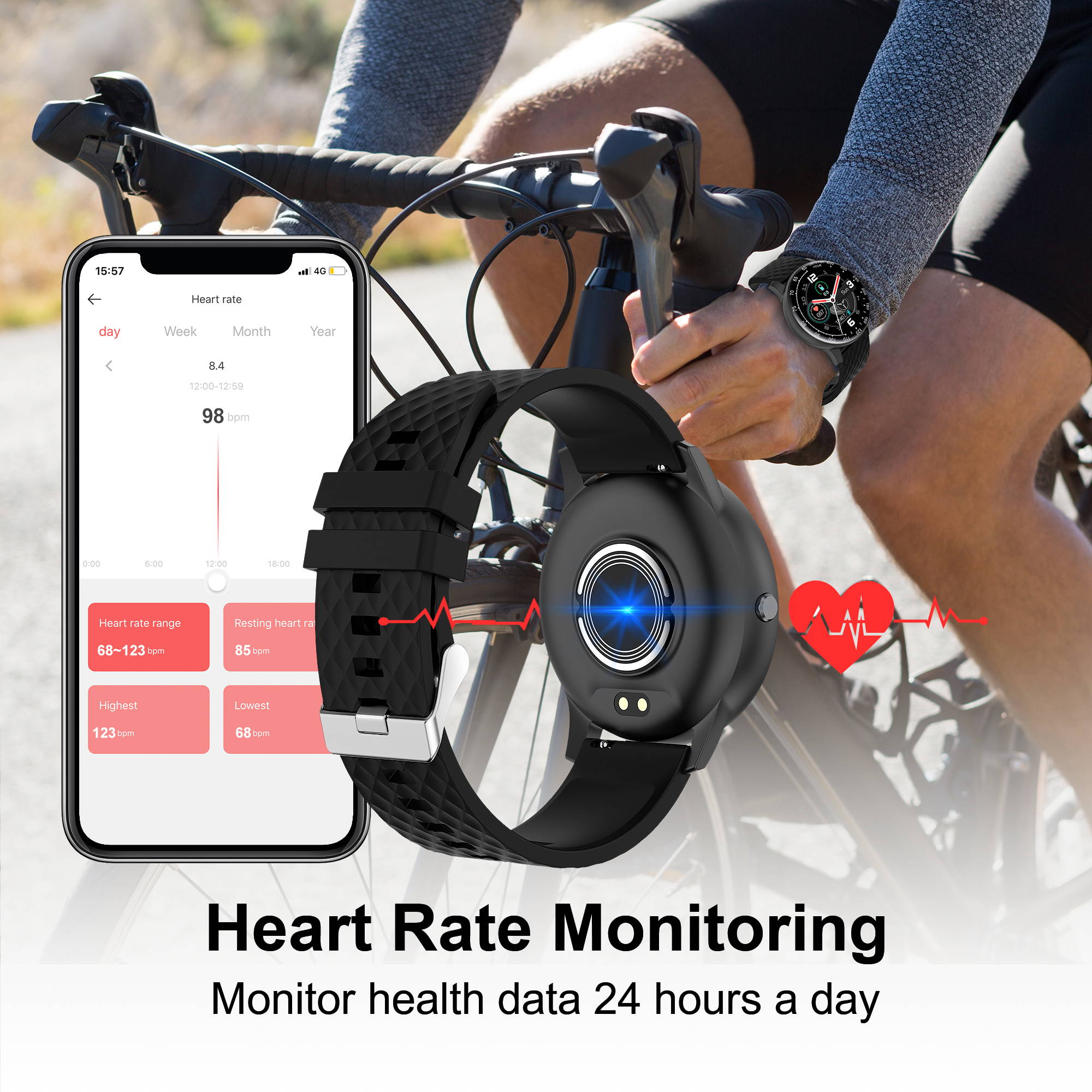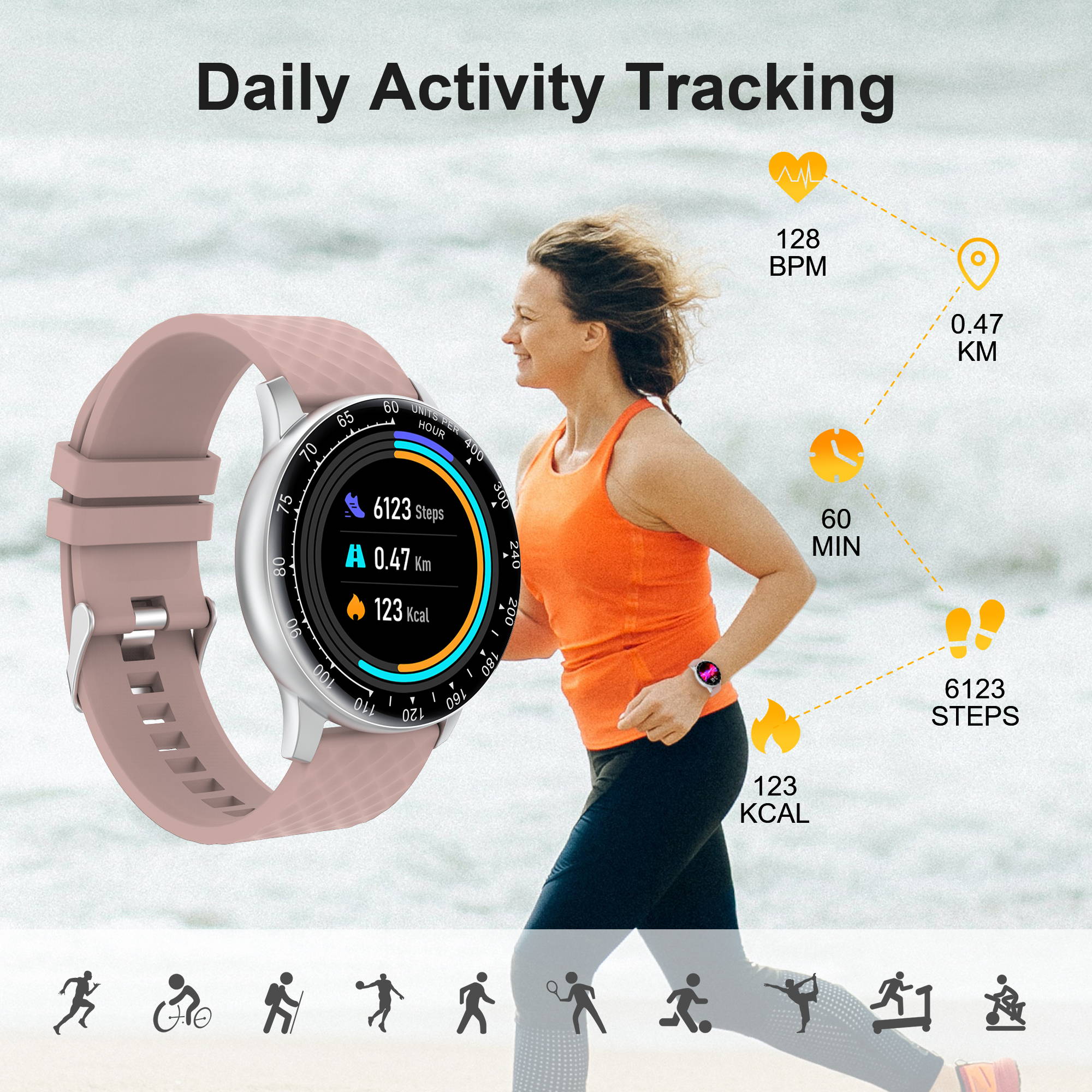 - H30 watch tracks and builds your heart rate profile 24x7 automatically. Help you to target and keep the optimal heart rate for aerobic exercise. Improve more efficient in each workout.
- The smart watch is not just a step counter for walking. This running watch automatically records your daily activities and sports data.  Motivate you to achieve your fitness goals.