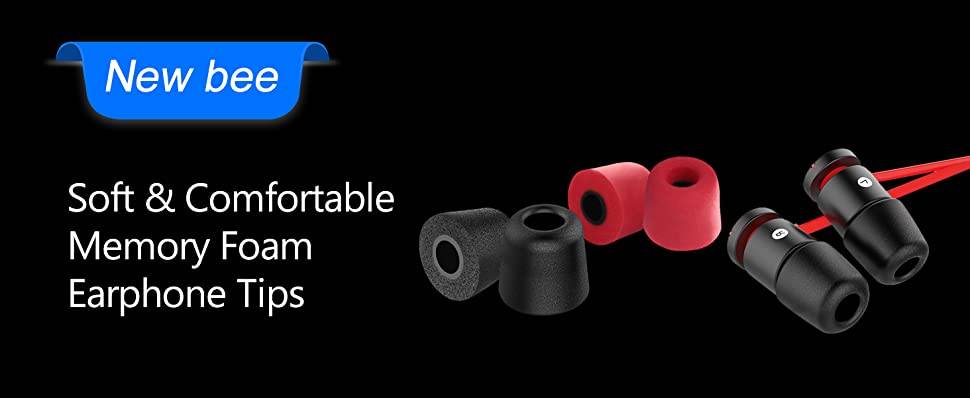 Super-soft Memory Foam reduces earphone irritation and fatigue. Memory foam is 30x softer than silicone tip material so you have the most comfortable earphones. Maximum Noise Isolation canal from environmental distractions. Enjoy music without raising the volume to compensate for external noise.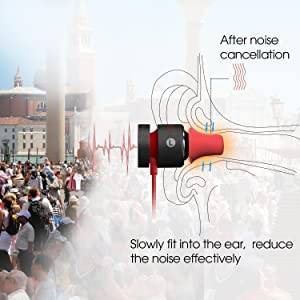 Sound Insulation: Memory foam tips can improve the sound greatly, enhance the bass.reduce high-frequency offer optimal noise isolation to put the emphasis on musical clarity. Extremely comfortable for a complete seal. Memory foam exterior with a silicon internal barrel to attach securely to your headphones. These will fit most earphone nozzles from 5mm-7mm. If you are unsure of your earphone nozzle size, please consult your earphone manufacturer or website.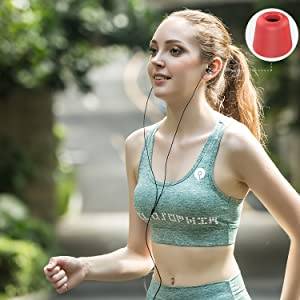 Compatible: Fits for Bose, Jays, Sony, RHA, Philips, Ultimate Ears such as K-374,K-375,K-376,K370,K324P,K340,K330,Q250,K321,IP2,ATH-CKM300,ATH-CKM500, ATH-CKM1000,ATH-CKN50, ATH-CKN70,ATH-CKP200,ATH-CKP300,ATH-CKP300, Everest 100,Synchros E10,J22i,CX1.00,CX2.00,CX6,CX95,CX200,CX215,CX270,CX275S,ibeats,powerbeats, Tour,CX280,CX300,CX300-Ⅱ,MDR-AS40EX,MDR-EX32,MDR-EX51LP,MDR-EX55LP,MDR-EX75
MDR-EX81LP,MDR-EX85LP and more (Not include all suitable model)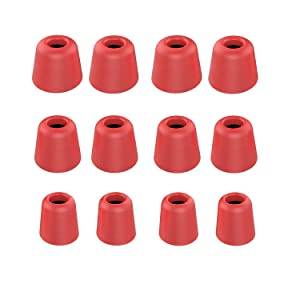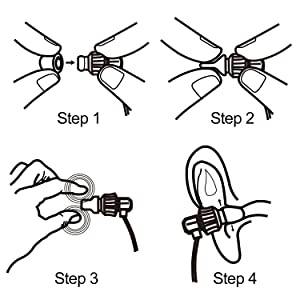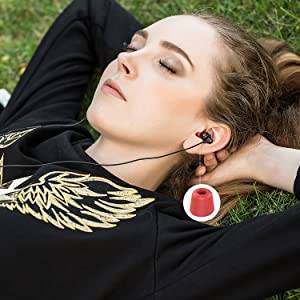 Size: Memory foam and silicone meterial with three different size (S/M/L) suit for most earphone tips inner from 5mm-7mm.
Instructions: First, use the finger press the earphone tips to gently until it's small, then put the earphone tips into ear inside, few seconds later the earphone tips will slowly expand
SoftSoft: Soft and comfortable to wear,non-expanding,non-painful even to wear all the day.
Our New Bee earphone tips are very soft and comfortable to wear, no painful even wear all the day. Fit for most earphone perfectly, very easy and firmly insert in your ear, no easy to fall out. Improve the sound greatly, enhance the bass and great for blocking out ambient noise
Advantages:
1. Comfortable and convenient
After the memory foam tips (ear foam cotton) being activated by warm, it will be filled with different structures of ears canal space, and the ear canal, and will not produce inflation,congestion and other discomfort. Not only no need to worry about falling down for the loose, but also not produce pain due to inflation.It is also a very convenient wearing when doing sports.
2. Enhance the music effect
Memory foam tips(ear foam cotton) can produce the seal in the ear canal, so that music is almost no loss to reverberate in your ear canal, feeling different.
3. Noise isolation
The seal can isolate the external noise interference, even in noisy environment, without increasing the volume up to over the noise,which can protect your ears.
Storage box:
1. Fit for all kinds of in-ear earbuds for placement.
2. Easy to carry,place and storage
Warning Tips:
Please put the tips back to the storage case after using,in case of being damage
If the tips are wet,please do not use right away